Hi guys!
Today I have another Fab Find.
I`m not a lash girl or expert, but every now & then I think they are fun to play around with.
These Cherry Blossom lashes are the same lashes as Red Cherry, but WAY cheaper.
I couldn`t find these @ my usual Beauty Supply Stores[BSS], so I thought I`d never find them.
Luckily when my sister visited the BSS in Greenville, NC, I found them!
&I found these babies for only $1.29 each!
I was in lash heaven & did know which to choose.
I decided to choose some natural & some bold.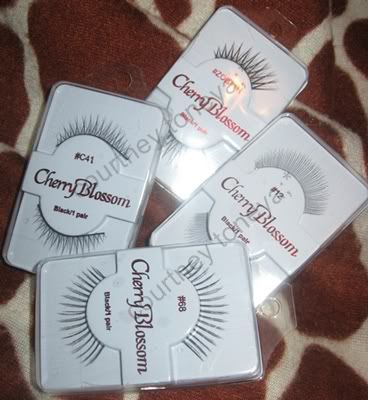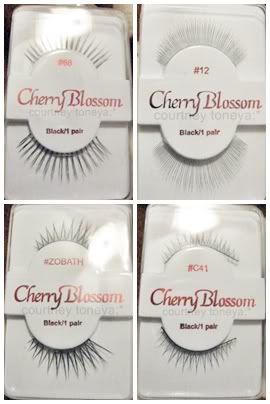 As you can see, I went with the #68, #12, #ZOBATH, #C41. I`m most excited to try out the #68 & #C41 lashes. I`ve always wanted to try criss cross lashes, so to find these, I was SUPER ecstatic! I am definately going to have TONS of fun playing around with these babies!
Have you guys tried these lashes?
Also, would you be interested in winning some of these in the future?
Thanks for reading!
I`ll be sure to post some FOTDs when I try these out.
:]