So today it was SUPER nice & warm out. I decided to go shadowless
& KISS[Keep It Super Simple].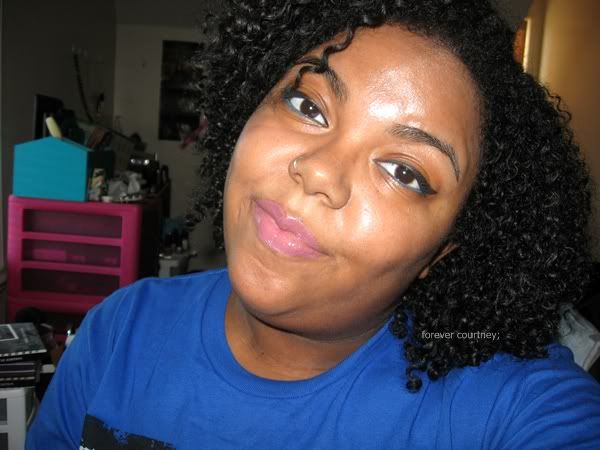 I just did a Wash n Go today, only product in my hair is
Giovanni`s Direct Leave-In<3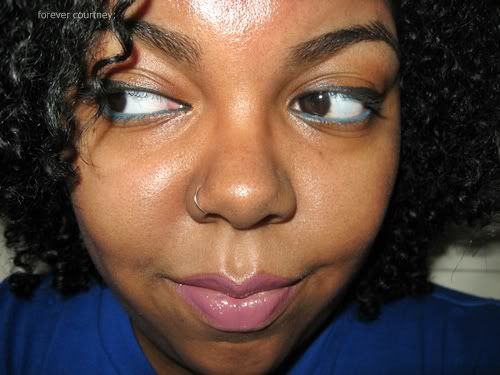 Face:
MAC's Studio Moisture Tint in Dark
MAC's My Highland Honey Powder Blush
Eyes:
Sephora Cream Liner in Must Have
NYX Eye Pencil in Electric Blue
Lips;
NYX Round Lipstick in Lala
NYX MegaShine Lipgloss in Miami Babe
Also, I dyed my hair Midnight Blue by Dark & Lovely. I actually kinda like it.
Turned out GREAT! &Now those pointless hight-lights I had are gone.
Hope you guys have a lovely weekend!