Sooo, I decided to show my top 8 favorite blushes. I tried picking JUST 5...but it was impossible!
I surprisingly have more blushes than I thought. So here are the ones I was able to narrow it down to.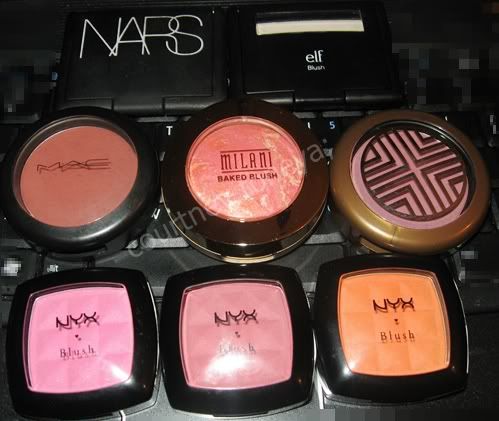 NYX Pinky, Mocha, & Cinnamon.

MAC Raizin, Milani Corallina, & MAC On a Mission.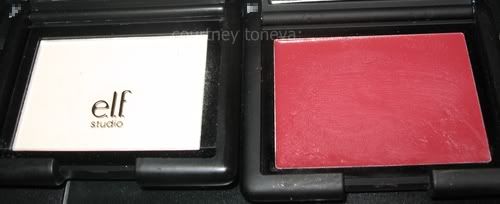 E.L.F.`s Gotta Glow & NARS' Turkish Red Cream Blush.
Corallina is actually the newest blush I bought this month, but I`m totally in looove with it!
On A Mission[which came out with the Style Warriors Collect.] & Cinnamon are probably my two all-time favorites! I defff am gonna be adding more blushes to my collection soon. If you guys want any detailed reviews or anything, just let me know. :]
Do you ladies own any of these?
& What are some of yall`s favorite blushes?
I`m always open to trying new blushes!