Today I decided to re-visit one of my lesser used MAC lippies.
Just a neutral eye with a bold lip.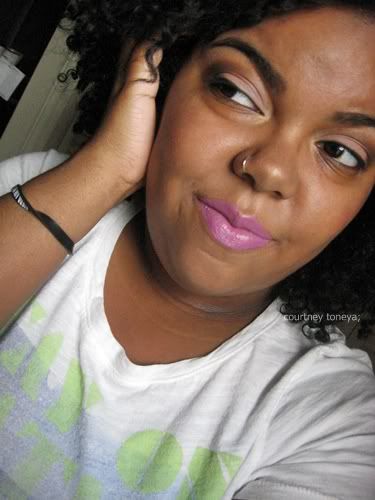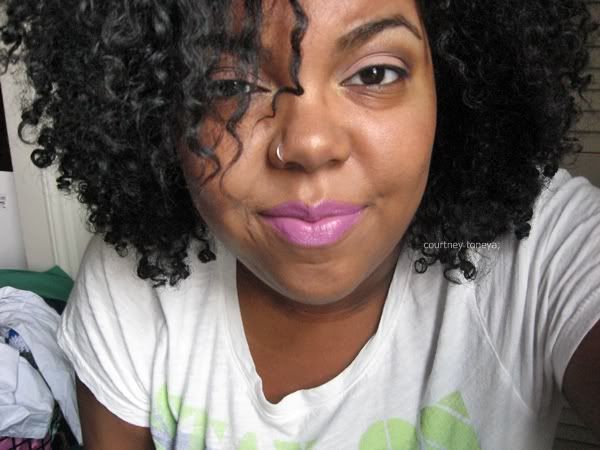 Face:
MAC`s Studio Moisture Tint in Dark
NYX Blush in Mocha[lightly]
Eyes:
WnW Greed Palette[the middle matte color on the lid only]
MAC Espresso e/s [crease]
E.L.F.`s Gotta Glow Blush [brow highlight & tear duct]
Lips:
Hair:
3 day old Wash `n Go using
Giovanni Direct Leave-In to "freshen" it a bit.