I totally forgot I order some GDE in May & decided to go ahead & use them!
I pretty much realized I matched my shirt AFTER my makeup was done.
I used glamourdoll eyeshadows in Electric Lemonade[lid] & Family Secret[tear duct].The WnW Vanity Palette was used in my crease. Corallina blush from Milani. Redhead MSF to highlight. On my lips I used MAC`s Taupe lipstick & NYX`s Tanned gloss.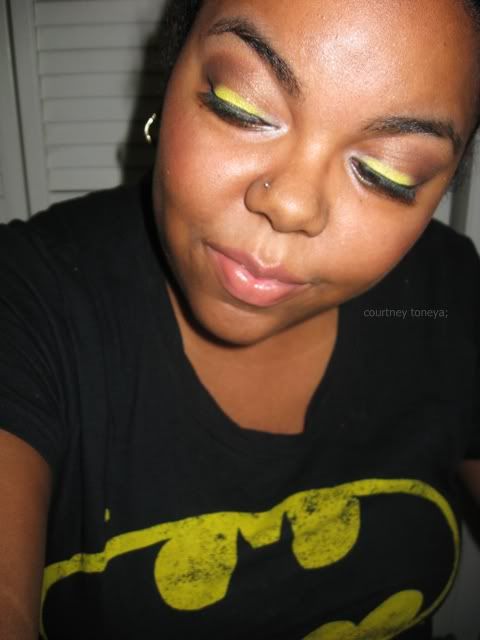 Products I used for the eyes;