I actually remembered to do these this month! Lol.
I actually did not have alot of favs this month. & most of these were favs in April also.
On to the picks!
The first item I`ve been loving is my MAC Tinted Moisturizer.
Sooo, it's entirely TOO hot, well humid, here in NC for foundation. Plus I don't like my face to feel "cakey". This has actually lasted me a while. Thank goodness, because it is SUPER pricey!
Next, just two blushes. MAC Peachykeen & NYX Mocha.
&My new favvv highlighter, well second fav. MAC MSF in Brunette[CORRECTION; THIS IS REDHEAD MSF. Oops. Lol.]. This is a LE product, I was lucky to find one on eBay & snagged it for only $22 shipped! :D I absolutely adore it. It has 4 different strips of color & each one is amazing in it's own way. Now I want the other 2 highlighters from this collection!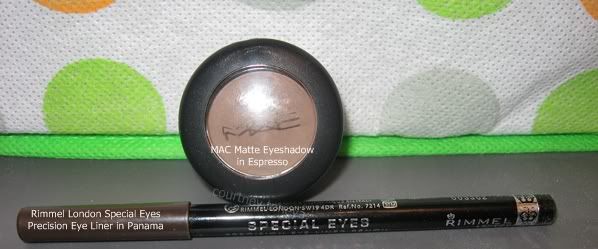 Just 2 eye products.
MAC Espresso is the perfect crease color! I used it almost everyday.
My fav pencil eyeliners are the Rimmel liners. I picked up Panama for a more natural look & have been using it daily.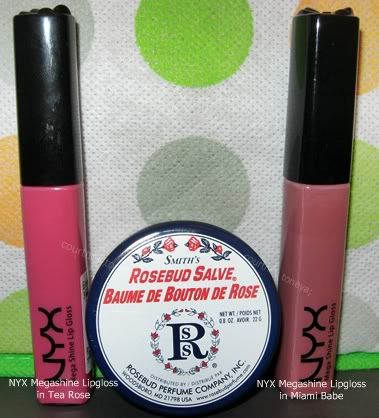 Finally my lip products. I used WAY too many lipsticks this month to feature them. You can check out my Pinky-Purple lipsticks to see the ones I`ve used this last month.
The NYX Mega Shine LGs are amazing! I love layering Tea Rose on top of any pink lipstick I wear. Miami Babe is the PERFECT lipgloss. Def my new favorite & I will need to get a backup soon!
The Rosebud Salve I actually purchased closer to the end of the month at Sephora. I`m in loooove. Best freaking lip moisturizer EVER! I use this night & day to keep my lips super moisturized. Plus it`s not too expensive, I believe it was $6. I definately want to try the strawberry one.
Hope you guys enjoyed!
Happy June.
:]