Hey guys. So this week I actually decided to paint my nails.
Normally I wear dark colors, but this week I opted for a nude shade.
San Tan-tonio by OPI was PERFECT for the job!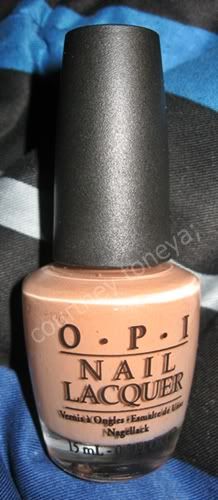 Hope you ladies enjoyed!
Have a lovely evening!
&I see I`m close to 100 followers!
Once I hit that mark, I`ll have a giveaway!
:]