After seeing all of the goodies ladies got the last 2 months from Birchbox, I finally gave in & ordered for July. When BB added to their site what would be included in the July box, I was a little upset. It didn't look like items I`d be interested in. But now that I`ve gotten my box, I may have changed my mind! When I opened my package, this is what I saw:
The cover on the box is soooo freaking pretty! Inside of the box, included this letter & my goodies:

First thing I saw after I opened the tissue paper was an almond & apricot bar. Eww, I don`t like apricots, so I`ll have to give this away. :/

&this cute little package which included....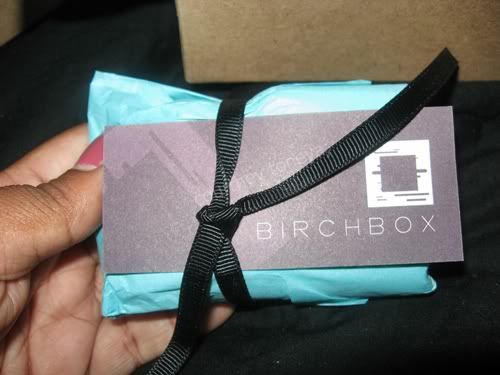 Philosophy One-Step Facial Cleanser & Zoya Polish in Shay.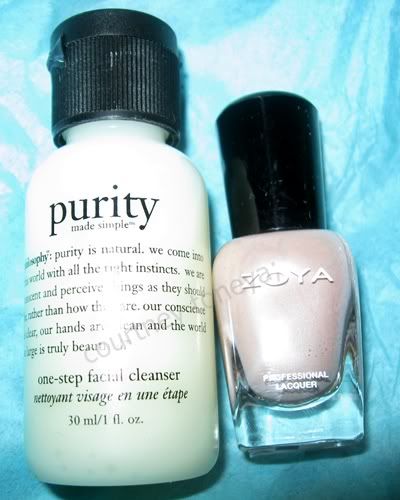 I probably will try BB one more time before I decide to keep or drop the program. I`m not happy with that fruit bar thing. But everything else, I can`t wait to try.
Did you ladies get this month`s Birchbox? How do you all feel about what you got?
Thanks for stopping by. :]