Hi guys! I`m on a roll this week, huh?
Recently I received an e-mail from BH Cosmetics about their huge summer sale. I was eyeing the single shadows they have since I have a Z Palette I need to fill up. I noticed it was cheaper to get the 15 Color Eyeshadow Pro Palette. Originally this palette would have cost $34.95, I only paid $20.27[+ S&H]. With this palette I got to pick & choose what colors I wanted & what type of shadow finish I wanted. They have 120 colors to choose from which was a little overwhelming. I did finally narrow my list down to 15 & placed my order. My order shipped via UPS on Monday &arrived on Friday. So let's get onto the palette!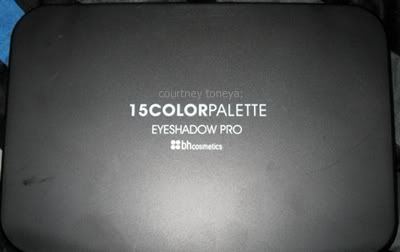 Here are the shadows. Soooo pretty! :]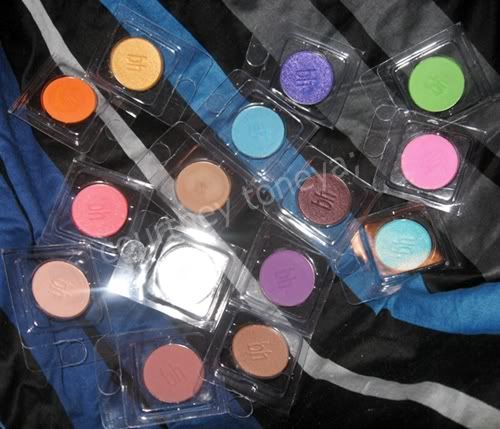 How I organized my palette;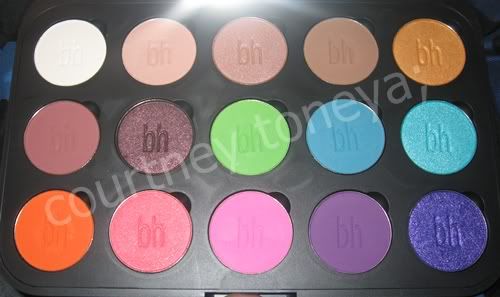 I haven't used this palette yet. However, I have swatched a few of the colors. The shimmery metallic purple in the bottom corner is GORGEOUS! Some of the matte shades are very sheer, so I`m a little disappointed in that. The metallic & shimmer shades seem to be very pigmented vs the matte shades. It's a shame since I really love matte shades. I certainly will be doing swatches soon.
I did check BH Cosmetics' site, the sale is still going on!
Go ahead & check them out.
Hope you guys enjoyed this post.