Hey ladies! I recently placed an order for some Sleek. Sleek is a UK based brand, however you are able to order online. Shipping is $10[boo!], so if I were you, I`d get my money's worth. I ordered 3 palettes[1 for a giveaway :D] & a blush. I believe it took almost 2 weeks to receive my order. The website says orders ship same day or the next if ordered by 12GMT, but mines took a few days. Maybe due to the fact I ordered a palette that had just been released.I personally just hate waiting for packages, I get all antsy &want my package immediately. Lol. So onto my haul!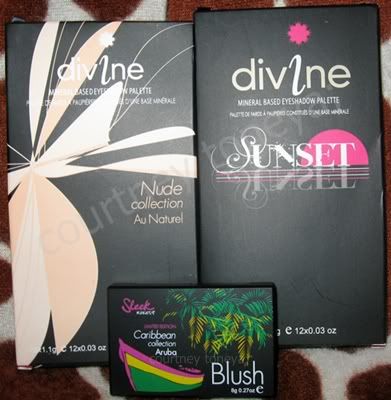 Here is the new Nude Palette[Au Naturel];
[Shades from L-R, Top to Bottom];
Nougat, Nubuck, Cappuccino, Honeycomb, Toast, Taupe, Conker, Moss, Bark, Mineral Earth, Regal, Noir.
Swatches;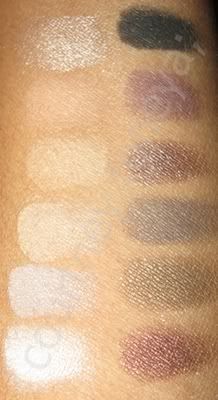 Here is the Sunset Palette;

Swatch;
Overall I am VERY happy with my order. I am actually purchasing a few lipsticks soon. I may order more palettes in the future. The blush I`m not too crazy about yet, I`ll need to try it a few more times to see. I have been wanting the Sunset palette for the LONGEST time! &Of course I knew the Nude Palette had to be mines. & One of my lucky followers will have the chance to win a Sleek Nude Palette in a future post, as well as some other goodies. :D
I hope you guys enjoyed this post.
Have any of you purchased Sleek lately?
What are some of your favorite Sleek products?