I ordered with another beauty blogger since I wanted to try some lipsticks.
I picked up 2 of the True Color Lipsticks & 2 of the new Glossed lip glosses.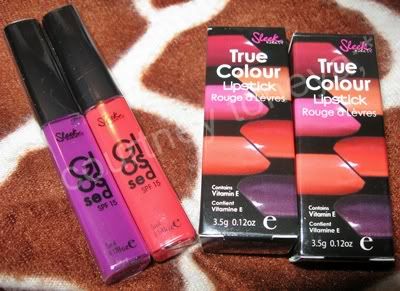 Sleek Glosses Glosses in;
Packs A Punch & Pump It Up.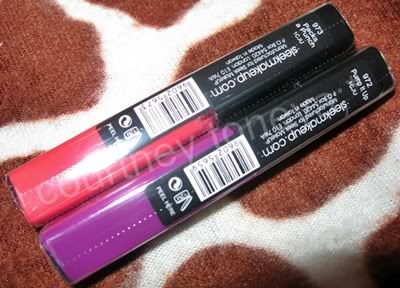 I love the packaging of the lipsticks. :D
Sleek Makeup True Color Lipsticks in;
Pink Freeze & Mystic.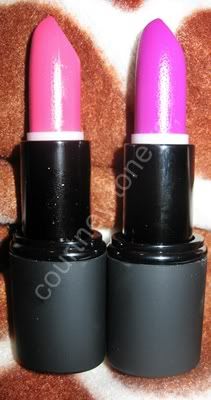 Swatches[L to R:]
Mystic, Pink Freeze, Packs A Punch, &Pump It Up.
Initial Thoughts;
OMG. These lipsticks & glosses are ALOT smaller than I expected. I thought the lipsticks would be closer to a MAC size, but they are definitely not. The glosses are very opaque. I`m happy that I purchased them. I did expect Mystic to be a bit darker &purple, but it`s more of a pink-y shade. I`m happy with my purchase & definitely will be buying more Sleek in the future.
Have you guys tried any of these Sleek products?
Thoughts?
Thanks for reading & enjoy your evening.
:]