Hey ladies.
Today I just wanted to share my NYX
Hautelook
haul.
I`m sure you guys are all familiar with Hautelook, so I`ll just show you what I bought.
I purchased the Eyeshadow Base Set. It cost about 15$.
It included the NYX HD Eyeshadow Base, 2 Eyeshadow Bases in Skintone & Pearl, & the B31 Shadow/Smokie - Small Brush.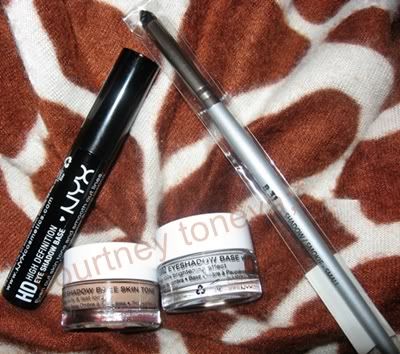 I think this brush will be GREAT for defining the outer V.
Can`t wait to use it.
Closeup of the tip;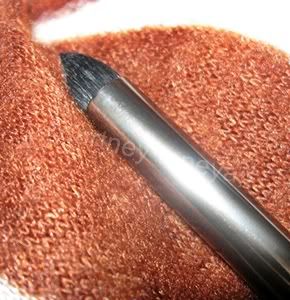 Swatches of the bases;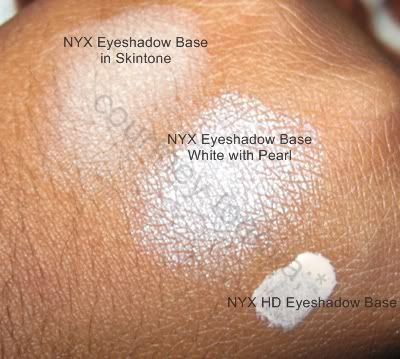 I was SUPER excited to try out the HD base, however, I will NOT be using this again. Ever. I tried it once & since I have oily lids...this is a deadly combo. I`ll probably give it away. Can`t wait to try out the other bases & the brush. NYX had a TON of products I wanted to buy[like the new slide on pencils], but I bought some shoes instead. :]
So, did you ladies purchase anything from this sale?
If so, what`d you get?
Thanks for reading.
:]