Also, hello & welcome to all my new followers.
We are sooo close to hitting 150!
I finally found the new W&W palettes!
I have been stalking Walgreens like crazy!
They just landed last week at my local Walgreens.
I bought out the entire display. Lol.
I picked up all 4 of the new palettes, as well as some for my next giveaway.
The I <3 Matte palette is the one I`ve been wanting the MOST!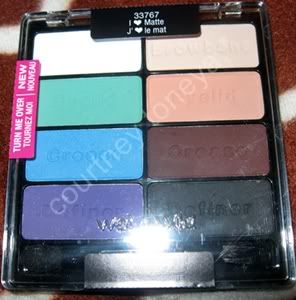 From what I`ve read, the I <3 Matte palette is not completely matte. There is one or two shimmery shades if I read correctly. I don`t know if I`m going to like the baked palettes. I normally am not a fan of "baked" makeup. Like last year, the holiday palettes each come with a pencil liner. I can`t wait to use these & come up some FOTDs using these!
Best part? They were BOGO 1/2.
Be sure to check out your local Walgreens for these new palettes!
Thanks sooo much for reading!
I appreciate you guys so much.