Hi guys!
So I`m going to be reviewing the Baby Lips lip balm that I received.
I`ve been using one in particular like crazy.
So far I am definitely impressed with this balm.
Here are the 5 that I recieved;
The one that I have been using is Cherry Me.
It has just a slight tint to it.
Here it is on my lips;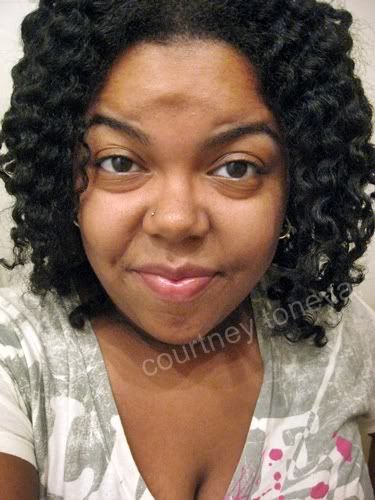 I have religiously been using ONLY my Rosebud Salve lipbalm, but after trying this lip balm out, I may have found a cheaper alternative. My lips get very chapped in the colder months & this balm has been keeping them super moisturized. This balm has SPF 20. According to the packaging, their studies show lips were visibly less dry, less rough, more supple, & also give you better looking lips. Cherry Me does have a slight scent to it. It smells like cherries & I love it!
So, now let's weight out the pros & cons.
Pros;
Affordable.[Around $3-$4]
Come in a variety of shades.
Very moisturizing.
Lovely fruity scent.
Cons;
Some may not like scented balms.
Color payoff not too pigmented.
Only lasts about 1-2 hours.
Packaging maybe a bit "childish" for some ladies.
Would I repurchase?
Yep. &I plan on getting the grape one when I find it.
Have you ladies tried these yet?
If so, which is your favorite?
Thanks for reading.
&Be sure to check out my blog for a giveaway of 2 of these tomorrow!
[I was sent this product to review as I am a BzzAgent. All opinions are my own personal opinions & are not influenced at all.]