Hello ladies.
Today I have a quick review for you guys.
I`ve been testing out a new mascara & thought I would share it with you.
Here is the packaging;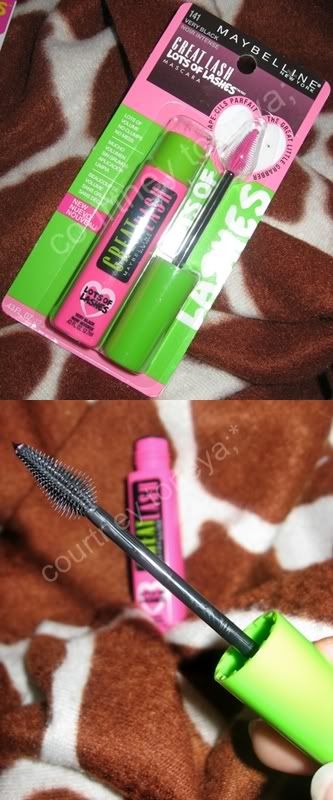 I am in love with the wand. As you can see above, it is a tapered wand.
It definitely helps easily reach every lash on your lower & upper lash lines.
Before & After shots;
[Sorry I couldn`t get the EXCAT same angle.]
My lashes look non-existent without mascara. Lol.
The packaging suggests you to NOT wait for the mascara to dry before applying another coat. It`s probably best so that you avoid clumping.
So, let`s weigh out the pros & cons.
Pros;
Affordable[around $6.50]
No clumping & no mess.[Per the packaging]
Tapered wand.
Adds some volume.
No flaking.
Perfect for reaching your inner & lower lashes.
Cons;
Not waterproof. [For some, this may be a con, I personally don`t mind.]
May not be enough volume for some people`s liking.
Would I purchase in the future?
YES! Personally I don`t mind that this mascara does not give a a TON of volume. I think it gives me the perfect amount, without it looking like I have falsies on. Plus no clumping like some of the other mascaras I have purchased in the past. Again, you have to make sure you do NOT wait for the mascara to dry before adding more coats. The wand is what has really won my over.
Have you tried this new mascara yet?
If so, thoughts?
I will be having a giveaway for 2 of my followers to win one of these!
:]
[I was sent this product to review as I am a BzzAgent. All opinions are my own personal opinions & are not influenced at all.]