Good evening ladies!
I know you guys are probably tired of hauls. Lol.
But this should be one of my last ones for a good little while.
They had some palettes for $8.95 & 25% off everything else.
I picked up a palette I have been dying to try & a few brushes.
Continue reading to see what I got.
The brushes came in a nice pink bag.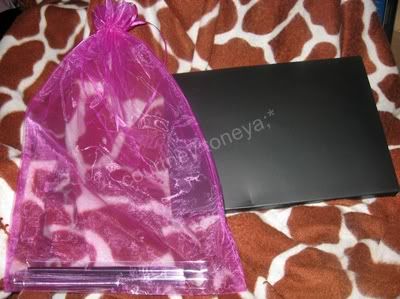 I picked up the
88 Metal Palette
. After seeing
Ashley
post a FOTD on Twitter, I knew I had to have this eventually. Luckily, my waiting paid off & I got this palette for only $8.95! Such a steal, as this palette is normally $22.95 on their site!
I also picked up the
EB15
& the
LB23
. They sent me a
EB13
free, they include this brush free with every order if I`m not mistaken. The
EB15
is a
Pointed Crease Brush
. Originally $8.95. The LB23 is a
Capped Lip Brush
. It cost $1.95 & is originally $8.95.

Here is a closeup of the brushes.
LB23, EB15, EB13.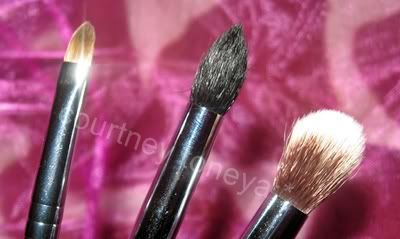 I am super excited to use my 88 metal palette. I`m sooo happy that I waited for a major sale to buy this. I wasn`t going to buy the brushes, but the lip brush was only $2, so I figured why not. I don`t own a pointed crease brush, so I thought I would pick one up. Super excited to try out all of my goodies!
Sedona Lace has to be one of my favorite companies to order from. Great customer service, prompt shipping, & TONS of great deals during the year. Be sure to check out
Sedona Lace
& sign up for their newsletters. They always have pretty good deals on their brushes, palettes, & more.
Have you ladies heard of Sedona Lace?
Have you tried any of their products?
Thanks so much for reading.
:]