Today I wanted to share my latest Fab Finds.
These are some items I found near the end of Jan & in Feb.
I found a insulated traveling pouch for my flat iron for only $2 at Big Lots. I figured this would be great to have in case I`m in a hurry, I can stuff my flat iron or curling iron into this & let it cool inside. Plus it will help cut down the amount a bags I travel with. I also picked up a gold Goody's headband & the Got2B kinkier spray gel. It was on clearance at Walgreens for like $2.50, my inner hair junkie figured why not try it out.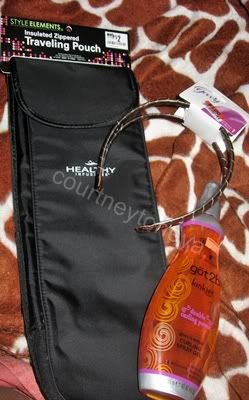 I picked up an ELF eyelash curler from Big Lots, only $1. From Ollies, which is a store very similar to Big Lots, I picked up an epilator. I`ve been wanting to try one of these out forever! I was so happy when I saw the Remington Smooth & Silky Epilator for only $18! Can`t wait to try this out.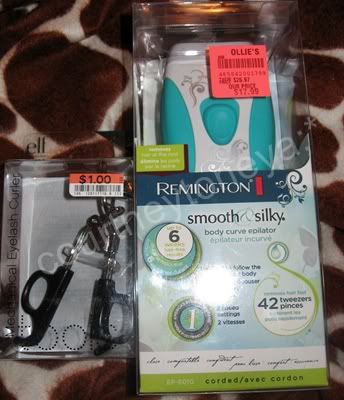 Lastly I picked up 2 nail polishes from Walgreens. I picked up a Sally Hansen nail polish in Co-Bolt Blue & everyone has loved this color. You can see Co-Bolt Blue swatched here in my NOTW post. I also go the Maybelline Express Finish polish in clear. Not to much of a fan of this polish. Lastly, I got some new makeup remover wipes from Big Lots. Someone on BlogTV suggested these & I decided to try them out. They are the Epielle Aloe Vera Cleansing Tissues & were only $2 for 60. Love these & definitely will be picking up more!
I hope you guys enjoyed this Fab Finds post!
So close to 100 posts & my next giveaway.
Thanks for reading & have a great day.
:]