Hey guys!
I`m back from my vacation & having been slacking a little bit. [BOO!]
Today I have a FOTD for you all.
I used two eyeshadows I had long forgotten about for today`s eye look.
[Sorry about the extra oily-ness of my skin :/]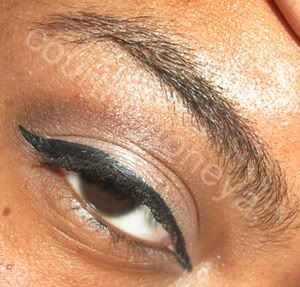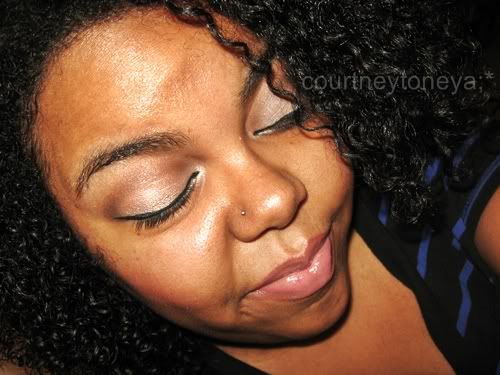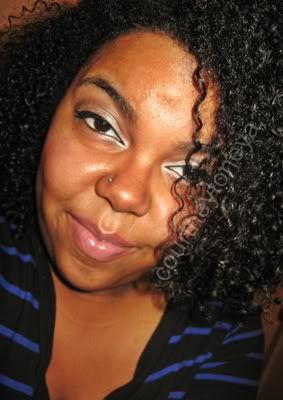 Eyes;
MAC`s Cross-Cultural shadow.
Sephora`s liquid liner in Black.
Lips;
NYX`s Megashine Gloss in Miami Babe.
Face;
Sephora shadow in Peach to highlight lightly.
NYX`s powder blush in Pinky.
Curls;
Did a wash `n go using some new products that I`ll be reviewing later.
Thank you guys for reading.