Hi ladies!
I know I`ve been slacking on blog posts lately.
Sorry. I`ve been SUPER busy with work & planning a trip to FL for this weekend.
I did want to share my Shop MAC/Cook MAC haul before I left.
I do plan on purchasing Watch Me Simmer, if I like how it swatches in store.
The packaging is soooo cute!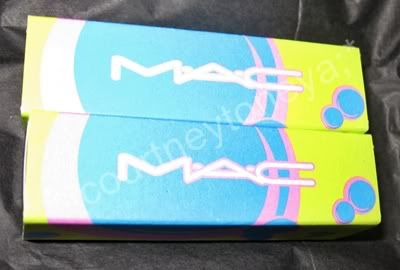 I picked up Quick Sizzle.
This is a bright pink matte lipstick. &I am in loooove with it!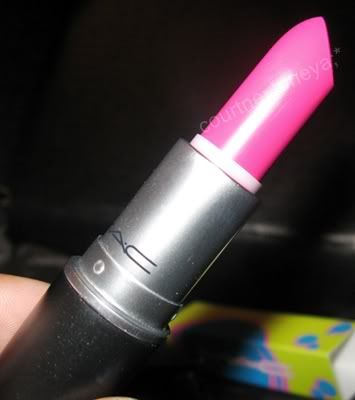 Swatched on my lips;
I also picked up Dish It Up.
It`s a bit darker than the picture.
The finish is a lustre.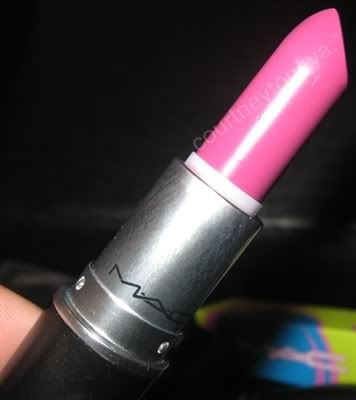 Dish It Up on my lips.
Looks more true to color here.
Here I have the duo mixed on my lips.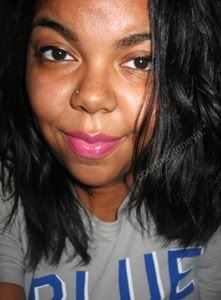 I am definitely debating purchasing back ups of these two.
I love how both of these look on me.
I hope to pick up Watch Me Simmer.
I thought it would look like Vegas Volt[which I cannot pull off], but very different.
You can check out
Danielle
with
Bloomin Beauty
`s swatches
here
.
Have you ladies purchased anything from the MAC Shop/Cook collection?
If so, what did you pick up?
Thanks so much for reading.
:]