Make sure you read rule #4 carefully, I asked for 3 things to be included in that rule & only a few have done so correctly. So check your entry & fix it if necessary to be entered correctly
. :]
I was recently inspired by a recent tutorial on YT from Rai where she did a Rihanna inspired look. I decided to try my own version of this look & this is what I came up with.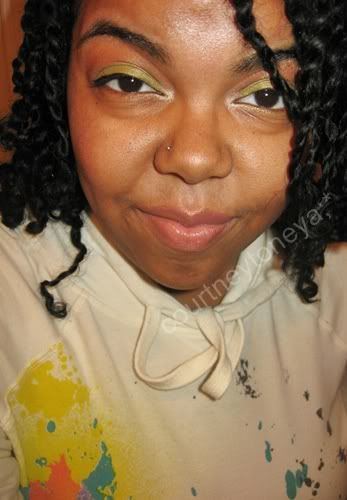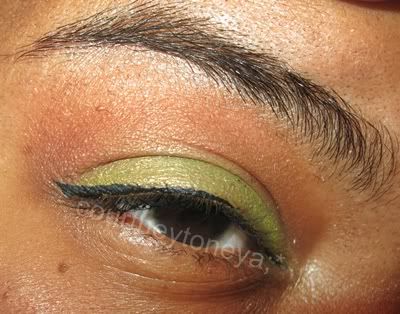 GlamourDoll Eyes' Supershadow in Schizophrenic.
MAC`s Texture to blend out crease & up to my brow.
Sephora`s Peach eyeshadow in tear duct.
Sephora`s Liquid Eyeliner in Black.
NYX`s Mega Shine Lipgloss in Miami Babe.
NYX`s Pinched Powder Blush.
Mini Twists.
I did tone the green shade down a bit. Mainly because I had nothing as bright as the green Rai & Rihanna used.
You can purchase GlamourDoll Eyes here.
Thanks so much for reading.
Have a great evening everyone!
:]
GDE Affiliate, however, I purchased this shadow with my own money.