Firstly, if you have not entered my current giveaway, click here to do so!!!
&Hello to my new blog subbies! Since I am now over 160, I am having another giveaway added to the others I already had planned! Yay!
Recently I bought a few things from my local MAC counter & local CCO.
For those of you who may not know what a CCO is, it is a Company Cosmetic Store that sells overstocked & limited edition Estee Lauder brands at 30% off. The not only have MAC & Estee Lauder, but also Clinique, Bobbi Brown, Ojon, & other brands.
I picked up 4 eyeshadows & 1 lipstick in my recent hauling!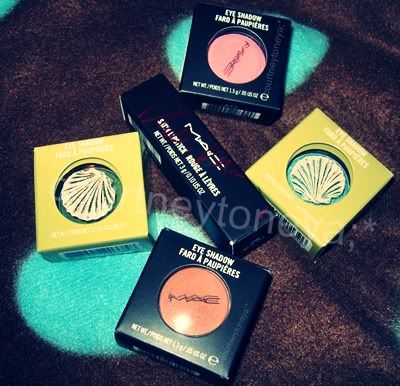 From my MAC counter, I picked up MAC`s new lipstick in Viva Glam Nicki & Texture eyeshadow.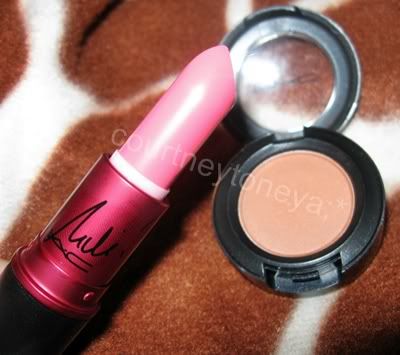 From the CCO I picked up Shimmermoss, Humid, & Maira`s Mood.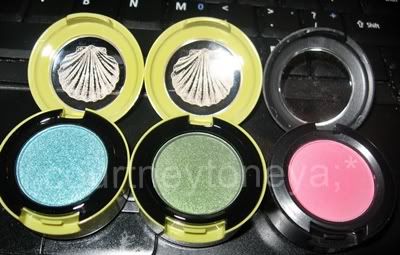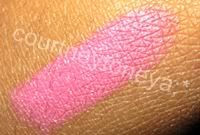 Viva Glam Nicki is not too flattering on me. I will definitely have to play around with it to get it to my liking. I bought some new lip liners & have some glosses to tweak it a bit.
Here are the shadow swatches;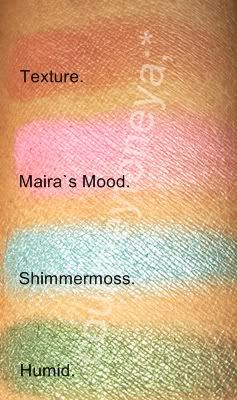 Most of my MAC shadows are neutral shades, so I decided to pick up a few colorful ones for my collection. Shimmermoss & Humid came out with the MAC to the Beach Collection & I was not into MAC at that time, so I figured these would be great shades to pick up. Maira`s Mood is a bit hard to show up, I had to pack it on to get a decent swatch. Still a pretty color to have. Lastly I got Texture because everyone is in love with this shadow from what I`ve seen. Tons of my favorite YTers have this shade, so I figured it would be great to have.
Have you ladies picked up any new goodies from MAC?
Any suggestions on eyeshadows I should add to my collection?
I hope you ladies enjoyed this post.
Thanks so much for reading!
:]