Today I have a very exciting post!
A few days ago Rai tweeted about Big Lots getting Philosophy for only $3.
She tweeted me Nouveau Cheap`s blog post with a list of products spotted.
I was out running an errand & figured I`d pop by a local Big Lots.
I hunted ALL OVER this store & found them right as I was heading to check out! :D
I was hoping for body products or skincare, but I only found makeup today.
I am very pleased with what I found!
I picked up the color of grace eyelighting shadow duo, the supernatural lit from within cream blush, & the supernatural windows to the soul eyeshadow palette.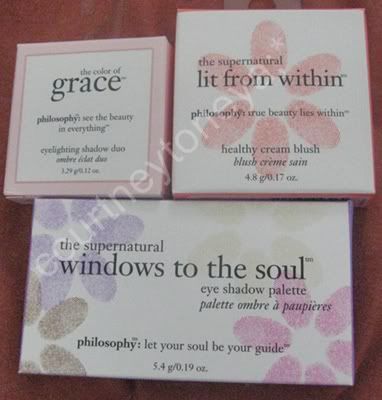 The packaging is SUPER cute & sleek!
Here is the eyelighting shadow duo in Heaven/Earth & the blush in Look On the Bright Side.
Swatched below;
& as you can see Earth will be a nice nude shade for me.
The blush isn`t as ashy/light as it looks in this photo.
It would be perfect under NYX`s powder blush in Pinky!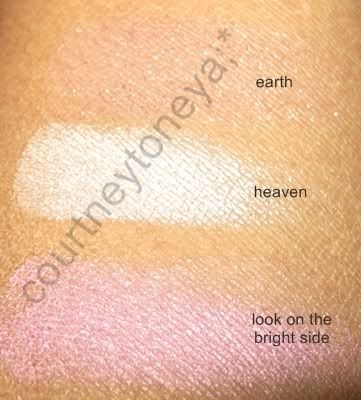 Plum Delicious;
The shadows are soooo smooth!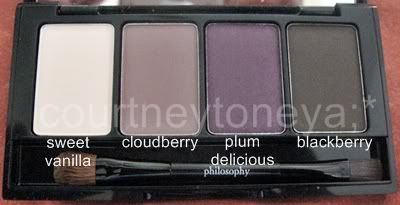 Swatched;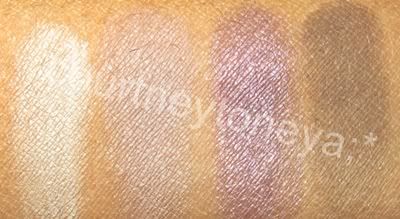 It was near the snacks section by the checkout lanes.
[Sorry for the quality of the photo, I took it with my phone. :/]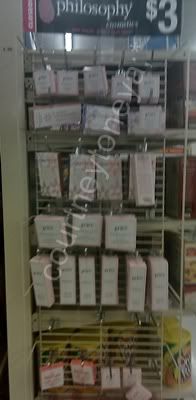 [Going off memory]
They had blushes[not sure if they were all the same shade or not], face powders, face
illuminator
, 2 eyeshadow palettes, the duo, & possibly more. I will be checking another Big Lots to see if there is more variety. Stop by your local Big Lots to check out these amazing products if you haven`t yet! For only $3 you CAN`T beat these deals!
Have you guys spotted this Fab Find at Big Lots yet?
Hope you guys enjoyed this post.