If you remember, my CurlKit from April had the

Optimum Care Salon Collection Deep Conditioning Masque

& I decided to finally try this out.
I thought I would share with you all how I felt about this product.
Description From Sallybeauty.com;
Instant breakage protection
NEW! Optimum Care Deep Conditioning Masque is a weekly intense treatment with a refreshing scalp sensation that infuses hair with Ceramide and Coconut Oil for instant breakage protection, lasting moisture, strength and shine.
Optimum Care Salon Collection features professional-quality formulas for salon results at home. Repair, reconstruct and replenish each strand with our patented Dual Strength Complex for instant breakage reduction after just one use. Endorsed by stylists. No appointment necessary.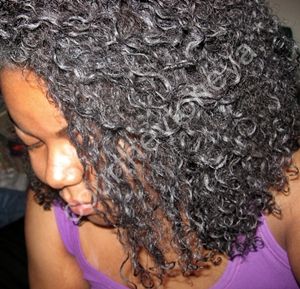 I left the deep conditioner on for about 30-45 minutes under a plastic shower cap.
I felt the tingling from the masque & I loved it. I love products that give a little tingle to the scalp, I feel its really going to good use.
After I rinsed the conditioner out, I used the V05 Moisture Milks Passion Fruit Smoothie Shampoo, then applied my Organix Hydrating Macadamia Oil Conditioner. This shampoo has been very unloved by me, so I decided to use it. The conditioner was a recent "steal" from my sister. :P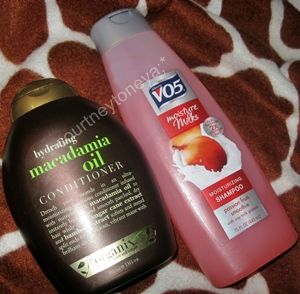 After washing & T-shirt drying for about 30 minutes;
Pros;
Affordable. - $1.69 on Sally`s website & $1.49 with a Sally`s Beauty Club Card
Great Tingling Sensation to the Scalp.
Nice Thick Consistency, Which I Love.
Cons;
VERY Strong Peppermint Smell.
I Feel This DC Dried Out My Hair.
Final Thoughts;
I thought this was going to be something I would consider re-purchasing, however, that will not be the case. The consistency was great, I love using thick products on my hair versus runny, watery products. After I washed this out of my hair, my hair felt very dry. The Organix conditioner helped a bit, but even after allowing my hair to dry, it just felt so brittle. This product claims it is provide "long lasting moisture" & I definitely do not agree. Personally I would not re-purchase this item. Ever.
Thanks so much for reading!