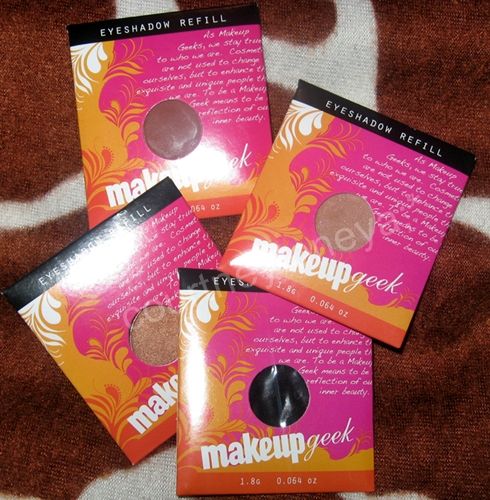 I recently was browsing a blog sale & found these Makeup Geek Eyeshadow Refills.
I have been debating on trying these shadows out for a while & was excited about the price.
I picked these up for $2 each you guys!
That was such a steal.
I got four shadows for just under the price of two new ones!
These eyeshadows retail for $5.99.
Above are Glamorous & Corrupt.
Above are Cocoa Bear & Purely Naked.
You guys, these eyeshadows are amazing!
I can`t wait to show you the swatches soon.
Thanks so much for reading!