Sorry for the brief hiatus. I was on another vacation.
It feels great to be back now!
I meant to put this up weeks ago, but I couldn`t get

around

to it.
Today I wanted to show a protective hairstyle that I had done by my sister.
I was bored & tired of my hair for a little bit, so I asked her to twist it up.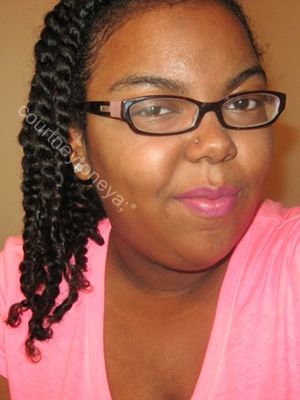 [I envy how perfect she does flat twists.]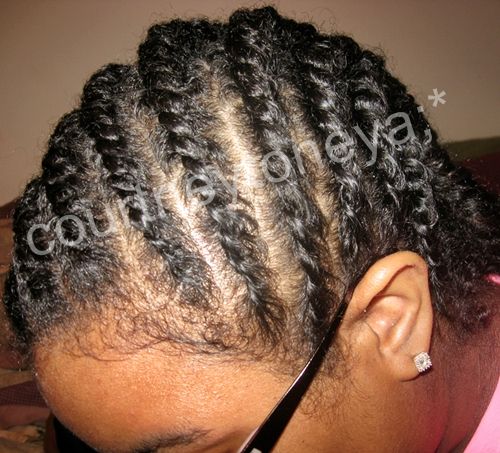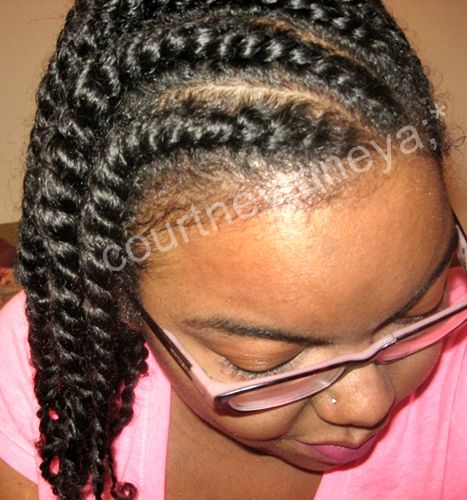 She flat twisted about a third of my hair to the right & the rest was two strand twists.
After wearing that style a few days, I undid the two strand twists & a few of the flat twists. Another really cute hair style.
I`m planning to do more protective styling posts for you guys.
There are endless possibilities!
I hope you guys enjoyed this post!
Thanks so much for reading.