Hey fashionistas & fellow thrifters!
I recently decided to take a thrifting trip with my sister.
This is one of the rare times that we get to go

thrifting

together.
I was browsing a local Goodwill`s shoe selection & saw the cutest boots.
Sadly, they were a size 9.
I happened to take a peek inside & saw they were Dolce Vita for Target boots!
I was sooo excited & upset at the same time.
I wear a size 6 to 8, so I knew they couldn`t fit me.
I showed them to my sister & she fell in love with them!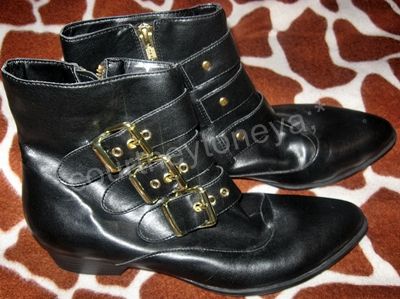 I haven`t even told you guys the best part about this find!
These boots were only $4.59!
They looked as though they had been worn maybe twice.
I definitely am going to have to start thrifting a bit more often.
I will be showing a few more finds this week.
Have you ladies found any amazing thrifting deals lately?
Also, do you guys like these kind of posts?
Let me know in the comment section!
Thanks so much for reading guys!
I really do appreciate it!