Sorry for yet another brief hiatus.
I went on another mini vacation to Florida & that should be my last for the summer.
A few weeks ago I popped into a Big Lots & found some goodies.
I thought I would share with you guys what I found!
I found the

CoverGirl Lash Blast Fusion & Volume.
I have tried the Lash Blast Volume

before

& loved it!
The Lash Blast Fusion is new to me. I have tried it once & so far, so good.
I will certainly do a full review if needed!
The best part about these?
They were only

$1.50 each!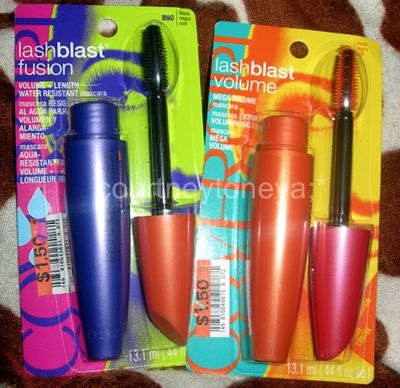 I also found a product I used to LOVE.
It is the Herbal Essence Long Term Relationship.
From what I can remember, I believe they changed the formula & the label on the bottle.
I decided to pick this up & try the new version.
This was super cheap too!
Again, sorry for the brief hiatus.
I will be back to blogging regularly again soon.
Thanks so much for reading!