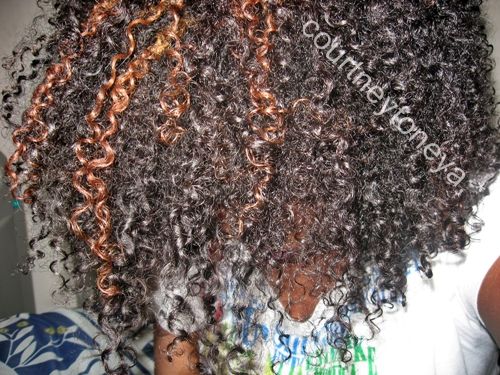 This is a little mini hair update.
I just wanted to share with you all my new "peak-a-boo" highlights.
I actually had some highlights before these, but I wanted a few more.
My sister & I bleached each other's hair [I know, not too safe].
I wanted a change in my hair, but I didn`t want to cut it.
They came out quite nice, I love the color.
I`ll be doing a video soon showing how I bleach my hair.
Have you ladies gotten any hair color or changed your hair lately?
If so, what`d you do?
Thanks so much for reading!