Today I wanted to share my Nail of the Week[NOTW] with you guys.
Since fall is approaching, I decided to pull out some of my Fall appropriate nail colors.
When I think of Autumn/Fall, I immediately think of leaves & pumpkins.
O.P.I`s Chop-Sticking To My Story[love the name!] is a perfect reminder of Autumn.
I purchased this shade last year at Ulta.
It was originally $8.50, but I was lucky enough to find it on clearance for $4.99!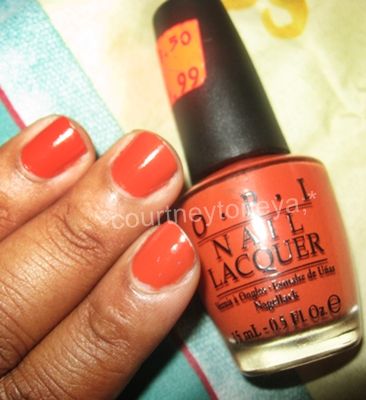 The swatch does not do this color justice!
It looks bright, but it`s actually a gorgeous, burnt orange.
Over the next few weeks, I`ll be sharing more of my Autumn beauty favorites!
What are some of your favorite nail polish shades to wear for Autumn?
Thanks so much for reading!