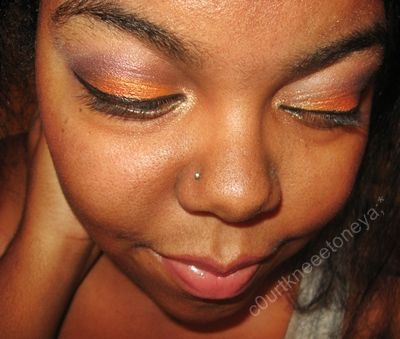 Since Autumn is quickly approaching, I`ve decided to start doing more Autumn related posts.
For this FOTD, I decided to incorporate the color orange.
While packing up my makeup, I re-discovered my Sleek Sunset palette.
I used that palette to create this eye look.
I only used 4 eye shadows from the palette.
Gold in the tear duct, orange on the lid, black and burgundy shades in the crease.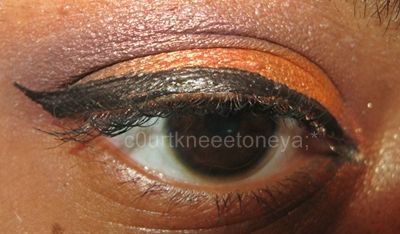 What I Used;
Eyes:
CoverGirl Lash Blast mascara.
Cheeks:
Annabelle Powder Blush in #48.
Lips:
ELF Glossy Gloss in Berry Blush.
Thanks so much for reading!