Hey beauties!
A few weeks ago I received an email about the Influenster Beauty Bloggers Voxbox.
Of course I was interested in trying it & was lucky enough to qualify for the box.
I`m gonna show you what I got in the box & talk about the items in a later post.
Here`s everything that came in the box.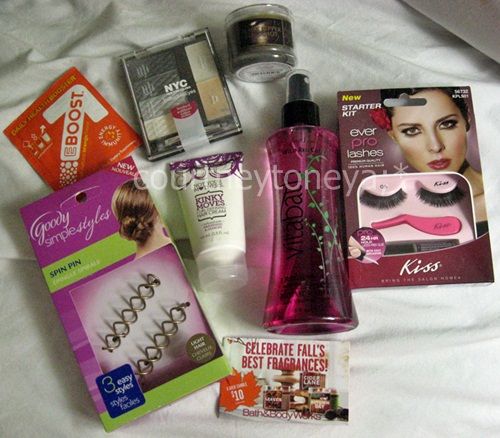 A Black Pepper Bergamot candle from BBW, an EBoost, & a BBW coupon.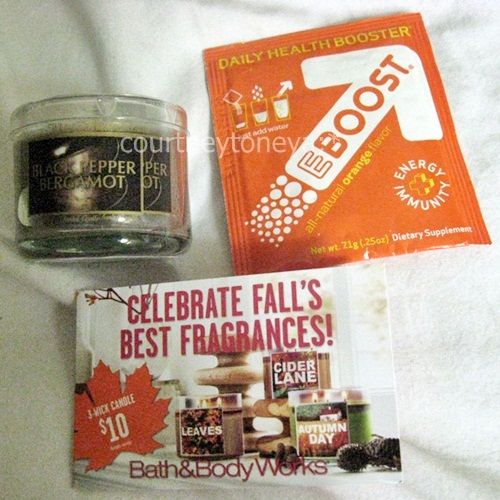 Goody Spin Pins[which I have already] & Not Your Mothers' Kinky Moves Hair Cream.
NYC Individual Eyes Palette[one shadow is broken. :/] & Kiss Ever Pro Lashes.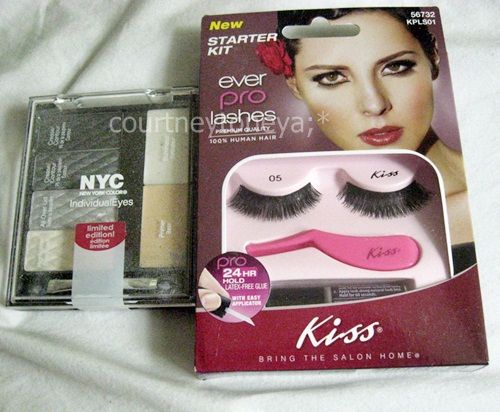 Also received this Vitabath Body Spray.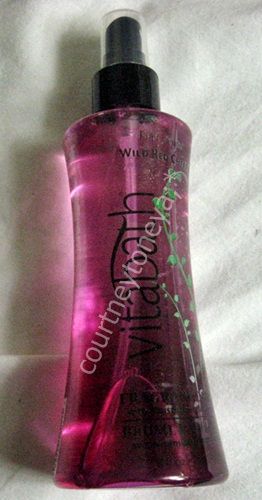 Initial Thoughts?
The Spin Pins I probably won`t be able to use, because they are for light hair. Plus I already have the set in a darker shade. The Body Spray smells amazing. I love it! I was a little upset my NYC palette had a broken shadow, but I`m sure that was probably USPS' error. I`m excited to try the lashes, although I think they may be a bit too thick for me. But we shall see! I`m excited to try the Kinky Moves cream. My hair has been straight, so I haven`t had the chance to yet. I don`t use candles, but I may try this one from BBW. Also the EBoost is probably not for me. I don`t like a lot of Orange flavors, but I`ll think about giving it a try.