Hellooooo beauties!
I know, it`s been a while.
I`ve been SUPER busy with school & have been meaning to blog in my free time.
So sorry!
I`m gonna try to do better! I promise. :]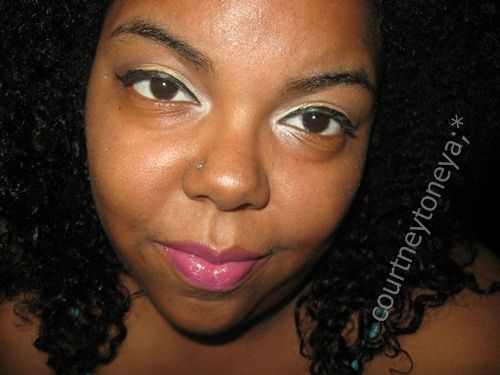 Today I have a FOTD to share with you.
I did this look about 2 or 3 weeks ago.
I used one of my favorite Wet `n Wild items.
The Vanity palette.
I also used a Black Radiance lip product which I`ll be doing a review on soon.
Thanks so much for sticking around & reading my post today!
I hope to have another one up for y`all very soon!
:]